Having completed my industry brief, I am now in the process of moving forward and developing my final major project for exhibition in May 2016. Due to the vast amount of research I have undertaken within five key areas of mental health I feel it is important due to time frames and costs to concentrate my efforts on those areas that I gathered the most external advise and contact which will enable me to produce artwork with personal depth.
I want to produce work that reflects my attitudes within the project brief, creating work that is immersing, reflects personal accounts and illustrates the emotional effects of living with mental health.
It is important to produce work to a high standard and reducing the areas of exploration will enable me to refine my ideas through thorough development and evaluation.
I had great support from the eating disorder support organisation BEAT who provided me with information and personal contact with sufferers of the condition. Having spent some time with one of their Young Ambassadors discussing the project, has given me access to utilising a personal story that will add further depth to my concept and illustrate my commitment to creating artwork with real world context.
Looking to highlight the personal views of those effected is important and considering my discussion with the Young Ambassador it is important to raise awareness of their own distorted view of themselves and their realities.
Conceptual work was evaluated and developed thoroughly in this area (see below) and I feel confident in my approach to the subject matter and creating a concept that reflects a personal response which will question the audiences opinions.
Often an overlooked area within mental health PNI (Post Natal Illness) is rarely explored whether that be research, funding or support groups. I feel it is important especially within the art world to expose social issues that effect a large number of people and in turn hopefully get people discussing the illness and create exposure for the related support organisations and sufferers.
PNI.org were a great resource within my research of the area, providing me with personal accounts, advise and exposure of my project through their Facebook account. I also liked the links made with earlier work (specifically Visual Studies) whereby I created a series of posters that looked to highlight the effects of media stigma's and discrimination within mental health exploring hidden illness and the personal effects this can have.
Post Natal Illness is rarely explored due to it's sometimes hidden nature, many who suffer with the condition do not confide in those around them and so it is a personal struggle from within. PNI.org and other related organisations try to educate people on this and help those sufferers with discussions, blogs and help groups.
This hidden aspect of the illness is something that I have already considered within my development (see below) and I feel this rarely explored area will be beneficial to me as a practitioner and to those who suffer with the illness.
Within the other areas that I had thoroughly researched I didn't have opportunities for interaction with personal stories in person and I feel this could hinder my work, I also struggled with time to really develop any substantial practical work within Depression, Anxiety/OCD and Alzheimers/Dementia.
Practical development within the chosen areas will be analysed and evaluated within my sketchbook and I will be using this blog to explore:
MATERIALS/COST
HEALTH & SAFETY
ADVERTISEMENT
EXTERNAL FUNDING OPTIONS
Materials
Exploring the process of a room installation it is important to consider the necessary materials that would be required when constructing a large structure. My mock up experimentations (below) used a thin plywood; the reasons for this was that it is lightweight, easy to cut to the required sizes and easily transportable to the studio.
Plywood is easy to work with and excellent for general household purposes, it's thickness is a concern and when I constructed the mock up I had to glue wooden supports around the structure to secure it in place. The wall thickness would be a major issue if producing at large scale and would distort slightly due to its medium flexibility.
I would need to consider further surrounding support which would be an issue due to costs. A 4ft x 2ft board would set me back £81 and considering that I would need it to be life size, (at the least 6ft tall) it would really set me back.
4 sided panels + further 2 for added height = £486
This is too much money just for construction and would impact on the rest of the concept.
Looking to a cheaper option and something more durable and solid in its construction I explored the use of MDF Board. Thicker in construction and easily joined, it is ideal for boxing in and panelling jobs.
Further support would still be required and the board measures the same as the plywood panels but at a reduced cost of £49.00.
4 sided panels + further 2 for added height = £294
A much better price overall but too expensive when considering I need to explore paint, UV paint, items and lighting. It's weight is also a concern as it would need to be transported easily and moved from my home to the studio and the exhibition space.
I then started to research a wood effect that is lightweight and easy to construct. I came across companies that produce lightweight honeycomb panels with a wooden finish. I requested a sample of its plywood faced material and a card faced material.
It works by using a card/corked material between two thin sheets of wood or cardboard. It is extremely light and would be easy to join together using internal supports rather than having external struts and wooden beams which may detract from the overall concept. The cardboard construct was a little too light and would be an issue on a larger scale, the wooden sample had a nice weight without losing the texture that I had tested my UV paint and designs on earlier.
It was difficult to find pricing for this type of material as it is direct quotes and large bulk purchases from the companies in question. Yet I can see this being much more expensive in larger sizes due to the two sided plywood material and the cost of the internal structure.
I then looked into the options of lighting equipment for rent and purchase I am looking for specialist lighting that will be able to cover the whole area to reveal all of the designs, for this I would need a floor light as installing a strip light would be problematic due to requiring the light to be on and off to show contrast. Also I would need to go through a host of health and safety checks and requirements which will be problematic due to time scales.
No DJ: UV ultraviolet lighting hire From £50
Prices
| | | | |
| --- | --- | --- | --- |
| | 24 hours | Up to three nights | Up to one week |
| Two UV lights (average sized function rooms) | £50 | £75 | £100 |
| Four UV lights (larger venues) | £90 | £135 | £180 |
| Six UV lights (large halls, etc.) | £130 | £195 | £260 |
This product would be ideal but the rental pricing are a concern as I would need it for the duration of the exhibition and further time beforehand to test and check whether it be ideal.
Amazon: UV 16x3W Ultraviolet Blacklight 48W UV Effect Light
This is a perfect example of a floor light that would cover the surface area required, this product is available for purchase but even used items would set me back around £139.00. I feel this would be a negative purchase and to use the product for only several weeks would not be a sensible investment.
I then looked into the UV paint itself and wanted to see the rough costs required for my installation.
Stage Depot: Rosco Fluorescent Paint Invisible Blue
£18.90
0.5 litres
Amazon: UV coating color, Black Light Paint, fluorescent color colourless
£39.00
1 litre
I estimate that I would require at least 2-3 litres of paint to cover the large surface area. Looking at the prices available for this product It would be around £60-70 of paint, which for a one off exhibition piece is too expensive for my own budgets.
Having researched the materials required to produce my concept, (minus objects and items to create the atmosphere of a baby's room) it seems that it may be too expensive to produce this within the time scale I have. I would also need further time to consider health and safety, construction of the room and space within the exhibition.
For the time being I will need to put this side of my project on hold.
I then started to consider materials required for my developing project exploring anorexia and bulimia, after experimentation through creating sculpture work (see below), I started to consider the use of mirrored materials to immerse the audience within the experience that would be able to reflect my underlying concept and match my project brief about changing perceptions by using the audience within the process.
A few of my most recent developing ideas have considered the use of a flexible mirrored material available from ebay. Easily manipulated and cut to required lengths it has given me a range of ideas to develop around my concept (see below).
ebay: Highly reflective flexible mirror sheeting – 610mm x 1000mm mirror
£7.99  + £5.99
Really durable and flexible material, unsure at this moment in time whether I would require a large amount of this product but it is affordable in bulk.
In these example pieces I used a plastic sheet which works well at this scale yet I need something more solid and thicker in depth when illustrating this design.
I am also in the process of developing some experimental work around A3 laminate sheets, these are cheap easy to process and will be able to fix the separate segments of the image in place, letting me explore suspending the work.
I used laminate sheeting that was available to me for free and an A3 laminator to seal in my fragments. Unfortunately due to the small amounts of paper required for each of the laminated sheets the finish was uneven, bubbled and curled centrally which looks sloppy and unprofessional. I will need to consider reducing my design and using a material similar in style but easier to get the required finish.
Quality OHP Film – INKJET Printable A4 Clear Acetate – Transparent Sheets
Having been disappointed with the results of the laminate sheets, I decided that it may be more effective to print directly onto a transparent material. I decided to explore options for home use so that I could thoroughly explore the options.
 Amazon UK
I then started to consider an acetate material which would not be as solid as a clear perspex sheeting but would give me a more flexible option in regards to presentation. A pack of A2 plastic acetate is £24.80, which is reasonable. It would also work well with providing further distortion to the compositions complimenting the concept further.
Inkjet printable acetate can be expensive in bulk, so I looked into a range of options and found 20 inkjet acetate sheets for £8.95 which I was pleased with and it allows me to explore a larger depth of field with increased layers.
Ezeeplan
Printing service specialising in large scale media, acetate prints at A2 are £5.10 per sheet, which is reasonable if considering this option for suspending my work within the exhibition space.
ebay
I explored the option of buying my own pre made construction to house my work within, doing this will hopefully create a solid structure to house my concept in which will be clear and defined. It also references back to my earlier design work exploring PNI and the room installation I considered. Two natural wooden cubes would be £14.99 which is good value but the dimensions are too small and it would be difficult to drill in hooks and supports due to the solid frame, yet larger boxes are expensive and out weight the cost of producing my own.
I also feel I lose any personal message and real understanding of my subject matter if the work is not created in its entirety.
The results were adequate, earlier experimenting with laminate and fixing paper to transparent sheeting appeared too obvious and clean cut. The unclear appearance of printing onto acetate will really help to engage with my audience, making them question the context and really immerse themselves within the installation. My only concern is the unstable nature of the transparent sheets makes the installation look slightly unfinished and the space between layers creates a murky tone the further it goes. The structure of the box is also restrictive and I feel a free standing layered construct will be a better suit to illustrate an exposed emotional state, which will create a more personal response.
I feel that a more solid structure at this stage is required to produce a professional product similar to researched installation artists such as David Sprigg.
My latest development has considered the use of perspex clear plastic as a range of layers to illustrate depth and a fractured image (see below).
Midlands Plastics
A local plastics company that can cut to size with varied styles and finishes.
Looking at the concept at this time in the project it is important to consider quality rather than go large scale. I have explored plastic sizes A4 and A3 at the moment and compared the prices.
A4 CLEAR PERSPEX 297mm x 210mm
2mm Thickness                      3mm Thickness                       5mm Thickness
Polished Edge                          Polished Edge                          Polished Edge
£1.50                                        £1.92                                         £3.21
A3 CLEAR PERSPEX 420mm x 297mm
2mm Thickness                     5mm Thickness                      10mm Thickness
Polished Edge                         Polished Edge                         Polished Edge
£2.52                                       £6.42                                       £14.15
These prices are reasonable and can be considered although minus VAT, as I am currently looking at 4 themes within the concept creating 4 layers it may be more sensible to consider A4 or a thin A3 sheet but will explore this further.
Ebay
Options are available on ebay with acrylic sheeting (A3, 5mm thickness) at £7.95 each. Looking at the work I have produced currently I would require 15 separate sheets to create the desired effect which would be too expensive. So I will now explore producing smaller installations at a reduced price.
I decided on producing a David Sprigg inspired installation that would be professional visually and also reflect the open and honest nature of my subject and their personal story.
Ebay
I found a solid perspex material tubing that I could consider as support struts. A 5mm diameter piece was £3.80 which is ideal for my current budget options.
Wickes
I also found a further option of structural support in self adhesive bumpers which are both clear and reasonably cheap, £3.99 for 42.
I also decided to experiment with the perspex sheeting that I had recently researched into, pricing at A5 was reasonable and I feel that my work on a smaller scale reflects the individual story in a larger issue and use the exhibition space as that comparison.
I was delighted with the results and feel like my constant refinement and thought process throughout the project has really helped me to produce a high end concept that considers both cost and exhibition aesthetic.
Continued development of artwork available in sketchbook 27/04
Display Options
Having explored several options for materials I needed to consider how I would be installing the work. It needs to be accessible to the audience and enable them to physically move around the work to really gather a sense of perspective. Looking at the work from several angles will show a fractured composition yet when looking from a certain angle the picture will become clear. Enabling me to implement this will illustrate the personal and emotional effect that anorexia and bulimia can have on public perceptions and their own personal distorted view, seeing the fractured image in it's full frame will portray how looking at the subject from a personal perspective can provide a more clarified understanding of living with the illness.
I decided to explore options of hanging from the ceiling, similar to Nobuhiro Nakanishi's layered work (explored within sketchbook). Sign-Holders.co.uk provide a range of options for hanging and floor supported displays.
As this is an external venue it would be difficult to consider using fixings that pierce the walls or ceilings so I decided to explore adhesive options:
Adhesive Ceiling Button                  30 required                    £9.00 TOTAL
Jet Set Wire 1.4m – singly                30 required                   £9.00 TOTAL
Having extendible hooks will give me the flexibility to choose the required heights and adhesive ceiling supports should be easily installed, something that needs to be considered with the short time frame given for installation.
I also considered floor standing supports which would allow me more consideration for placement in the exhibition and spacing options. Unfortunately this would be too expensive and requiring 15 of these at £7.69 each would be an issue.
Having started to consider hanging my installation within a wooden frame, I have used within my experimentation small screw hooks. They work really well, secure within the frame, easy movement and are small enough not to over shadow the imagery.
At 99p for 10 this is a great price and lets me consider creating multiple layers within my work.
Health & Safety
When considering a large scale installation or wall mounted artwork at exhibition it is important to consider the health and safety guidelines for the space. I explored a range of experienced and professional exhibition spaces and highlighted the main points that they consider when looking to produce a new exhibition space.
The Tate is an established organisation that set up exhibition spaces across the UK, I also considered a more general approach from the Public Art Online Resource that gives an overview of considerations.
Having set up an exhibition the previous year I had some experience in the undertakings of materials, fixings, heights and hazards, including a risk assessment. Yet looking to create something visually more engaging it is important to consider setting up in a floor space or suspending from ceilings and walls.
I highlighted the documentation which will help me moving forward on making decisions regarding my FMP project (see folder).
A visit to the exhibition space by the group enabled us to visualise the area we have available to set-up in. A floor plan has been mocked up to discuss in future meetings.
The installation guidelines at the Tate give points of interest for consideration:
A brief description of the artwork using standard terminology, (may consider producing this to appeal to all audience bases which my concept is aimed towards, and also compliment the more detailed artist statement).
How sound is played if considering audio, tape/disc/wav….
Role of materials?
Dimensions and shape of space, (something to discuss in meeting)
Positions of entrance and exit
Projection distance, (looked at projection in early development, extra space and coverage would need to be considered)
Ceiling supports for suspending objects?
Duration of lamps and lighting by company specs
Length of time to install work, (having only 2-3 days this will need considering before making a decision on my final FMP)
The public art online resource considers working within a collaborative group environment:
Knowledge of each others practice
Meeting of the creative process, (planned for the coming weeks)
Consider broader context of exhibition within design process, (this will be important with placing of artwork and a coherent structure that compliments the exhibition space)
Undertaking risk assessment, (experience gained last year so will be easy to impliment)
Specific issues that impact on the scope of artwork? (as discussed timescales and space could be an issue when producing artwork on a larger scale).
Advertisment
Having already considered my options for external advertising in earlier research I feel it is important to extend the scope of my project and illustrate my intent to move my project past an academic concept and try to engage with my associated audience base. More importantly raise awareness and understanding of those directly affected by mental illness and trying to remove social stigmas and discrimination.
Seeking advertisement through a more selective theme will enable me to extend my concept to the intended organisations and also help to promote the overall exhibition to a previously unconsidered area of interest.
I have been working closely with eating disorder support organisation BEAT for a number of months now, creating direct links to their media team and establishing my concept through email discussions. Working alongside their Young Ambassador has given me direct access to a personal story and helped me to create work with real depth and emotion essential for my concept.
Media
For all press enquiries
Tel: 0300 123 7061, out of hours 07804 589404
Email: media@b-eat.co.uk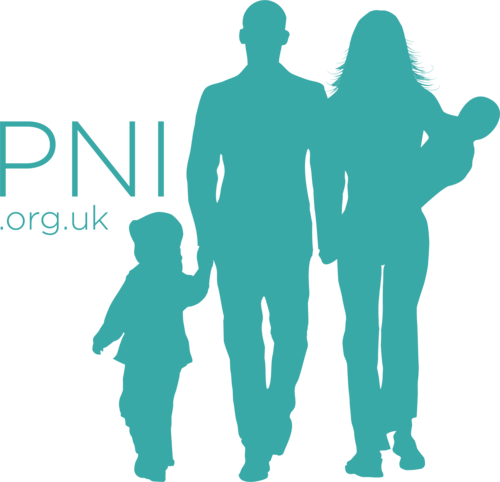 Although I have put this aspect of my project aside for the time being due to costs and time, it is important to still consider using my access to this organisation within my external advertising. I have been in contact with PNI for some months discussing my ideas for the project and even getting helpful advise on what to consider, which eventually became the concept in production. They have already advertised my previous work exploring hidden mental health on their Facebook website.
For Media Requests:
I have been working as a volunteer photographer at the Springfield Project for several months, capturing images of their community events and activities for the local community. These images are then used in various newsletters, social media and publications to extend their project to more families and communities within the local area.
Having worked closely with a number of its volunteers and staff it became apparent that they also help with mental health issues that individuals experience through life, they set up a range of support groups and home visits to help in this area. My links to this organisation will enable me to discuss advertising the exhibition and my own concept to a wider audience and more importantly the local Birmingham area which will make it easier to get those who are interested to attend due to the short distance.
https://www.facebook.com/The-Springfield-Project-252582201512848/?fref=ts
I had researched the organisation mind in early conceptual work exploring mental health, this support group helps a broad range of mental illnesses and has branches nationwide. Utilising this companies broad reach will enable me to extend the exhibition and my own conceptual work past the local area and provide a national context.
We are 8
A social network site for creatives, I have been a member of this organisation for 12 months and have recrued nearly 1000 followers during that time. Being able to publish my work and developing concepts to professional and amateur practitioners is a great way to network my practice and further options for exhibiting local and international.
https://the8app.com/user/davidbone/s/51887
Viewbug
A photographing sharing community, I have been active on this site for some time and regularly update my page and enter a range of competitions, readily available. A focus on photographic works and practitioners is an important step in advertising my project to a common field and also gives me ideas for my own development and techniques moving forward.
http://www.viewbug.com/member/davebone
External Funding Options
Many modern day practitioners and exhibitions use external funding to help fund their projects through development and beyond. It is a great incentive for less experienced artists such as myself to produce work to an international context and provides the options for larger exposure within the arts community and to consider future exhibitions nationally/internationally.
There are a number of differing options for funding an art project so I have researched a few of these options to consider which one of these would be beneficial to me.
There are a range of positives in accessing funding including:
Exposure
Employability
Raising Awareness Of Social Issues To A Wider Audience
Give work National/International Context
Funds requested would need to consider a range of materials, equipment and advertising:
Advertising
Venue Hire
Materials
External Hire of Labour
Travel Expenses
Transportation to other events and related exhibitions
Social Media
Press Release
FRAME
As I have already established in the previous module research FRAME in Birmingham is an organisation that supports practitioners within the local area investing in helping to set-up individual exhibitions and promotion of work.
One of their key members is Agi Ch who I have worked with several times on external projects and exhibitions. She has discussed with me the options for this and I have agreed that once I have the project established will be in touch to see whether this can be organised within the coming months, FRAME will help fund materials, exhibition space and transportation of my work.
Having this access will again enable me to transcend my concept beyond the academic purpose and give me greater exposure in the art world, employability will be enhanced showing my ability to explore options in real world contexts.
http://www.framecreatives.com/
Impact Hub – Birmingham
A collaborative arts space where local practitioners and students come together to discuss their own projects, ideas and teaching. This is a great place to network with fellow artists which maybe able to help with funding options and even access work experience tailored towards your specialism.
Speakers and academics host regular workshops, including advice and options around funding and crowd surfing.
http://www.birmingham.impacthub.net/
The Royal Photographic Society
Look to offer bursaries for photographic projects across the UK and internationally. Looking to study and continue my photographic practice it is important to consider photographic specific funding options which will also gain me exposure through a specific genre and give me access to further networking and employability options.
http://www.rps.org/learning/project-funding
Arts Council England
Grants for the arts: A national lottery funding option popular with arts practice. The grants for the arts looks to engage people throughout England and help artists carry out their work. The award is between £1,000 to £100,000 to support art based activities and exhibitions.
Due to the short time frame and scale of my work this would be the viable option for me, I could use more viable materials, invest heavily in promotional material and consider further exhibitions related to my own concepts.
http://www.artscouncil.org.uk/funding/grants-arts/
Crowd Funding
Crowd funding is an increasingly popular option when considering funding artistic projects and through my earlier research found that many who explore documentary photography use this as a successful tool to get their projects up and running.
My own project is a combination of fine art with social context which could be considered to be documentary in its approach. Crowdfunding.co.uk is just one source within the crowd funding community, and looks for public funding from large donations to the smallest amounts, setting a goal is a great way to see how your funding is developing.
To consider this I will need to fully understand my own project and what is required in regards to materials, advertising etc. to produce a realistic total.
A good example of related projects is that of Richard Banton's project looking to raise money to explore a photographic concept exploring children and young adults living with Autism and ASD. The funding was successful and a total of £90 was raised within 28 days. Due to the time frame available to me this would be a great option for my own project.
Fotofund
Fotofund is a crowdfunding platform designed specifically for photographic projects across a wide range of categories. It is designed to help promote the art form through new and emerging talents worldwide.
I have decided to explore this specific option for my own project as it will both give me the flexibility with my budget to produce large scale installations and also extend my exposure through the photographic community.